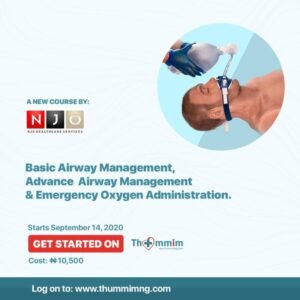 Both basic and advanced airway management can save lives. Neither is more important than the other. Nor is one the "better" option. Indeed, when basic airway management is the safest and most effective option, immediately escalating to advanced airway management can be immensely harmful. 
The key distinction between these two approaches to airway management is that basic airway management requires little training, no medication, and no medical equipment. Advanced airway management is more invasive. It typically requires extensive medical training, as well as the use of medication and medical devices.
Oxygen is the most commonly used drug in emergency medicine and when used judiciously in the treatment of hypoxemia it undoubtedly saves life. However, oxygen is often used inappropriately and the dangers of over-oxygenation are unappreciated.
For other related medical emergency courses like AHA Basic Life Support (BLS), Advanced Cardiac Life Support (ACLS) and Pediatric Advanced Life Support (PALS) kindly send an email to – njogroups@yahoo.com
See you inside
Pre-course Video

Tip: You can watch this pre-course video from this first lesson to follow along with the rest of the modules.

Advanced Airway Management

Emergency Oxygen Administration