2019-nCOV, the novel Corona virus or simply, COVID-19;
Whatever name you may choose to address it by, it sure has sent multiple shock waves across the earth's continents.
Hitherto, little to nothing was known about this virus leading to the seemingly overwhelming aftermath that its existence has left in its wake.
Challenges like those posed by COVID-19 are usually the triggers for in depth scientific research and studies to help demystify the ambiguities.
It may be acceptable to say that the worst hit nations despite being in the higher echelon of healthcare service provision were ill-prepared to deal with resultant outbreaks and the mind blowing number of probable, suspected and confirmed cases that followed.
Based on this premise, Thummimng conducted a survey to ascertain the level of preparedness for the novel corona virus among Nigerian doctors and healthcare institutions across Nigeria.
Some pertinent questions were asked to which 47 respondents (all doctors) provided responses.
From the information gathered, 91.49% of the respondents were yet to treat anyone with symptoms of COVID-19.
19.57% were of the opinion that there has been a spike in patient load since the onset of the pandemic.
When quizzed about basic preventive measures,about 89.36% acknowledged that their institutions provided hand sanitizers, 76.60% of respondents credited their hospitals for providing facemasks while 80.85% agreed to having observed the provision of more hand wash basins however inspite of all these, 0% thought their hospital ready enough to handle a case of COVID-19.
When asked about the use of the highly controversial drugs chloroquine (CQ) and hydroxychloroquine (HCQ) in the prevention and treatment of suspected and confirmed cases of COVID-19, 22.22% of respondents questioned the efficacy and potency of the drugs.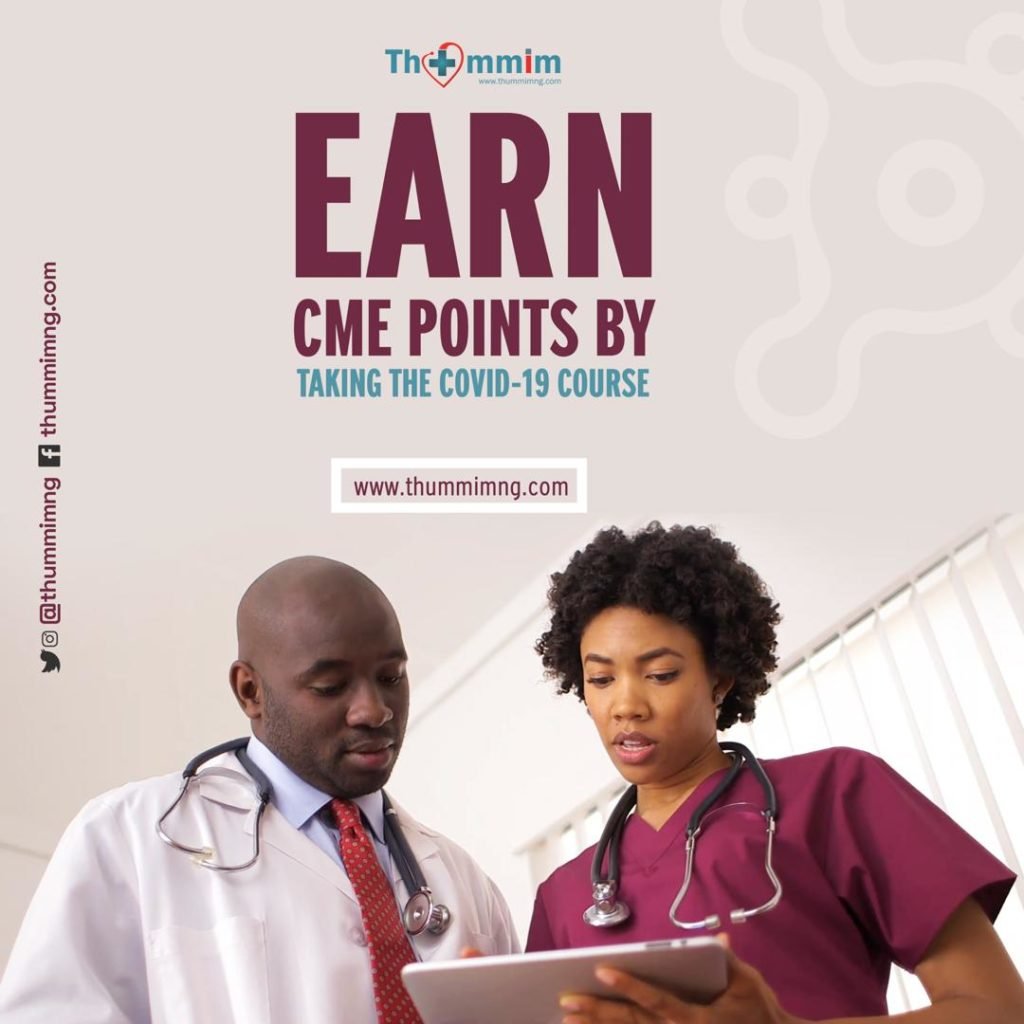 It is safe to say that as at the time of writing this, more than a handful of researchers are exploring the possibility of using CQ and HCQ in COVID-19 therapy but early results emanating from the aforementioned clinical trials can at best be described as extremely inconclusive.
Some frontiers are of the opinion that HCQ and CQ show immense promise because of their established activity against the older coronaviruses.
Their mechanisms of action remain poorly understood but they are thought to lower blood pH eventually creating an unsuitable environment for the virus to survive and thrive.
In light of the need to understand better the COVID-19 virus, 91.49% of the respondents would be happy to embark on online update courses on the subject in order to obtain exposure to valuable information as well as the most appropriate approach to the management of COVID-19 cases.
Glaringly, Nigeria and its healthcare system are not ready to handle COVID-19 cases and more needs to be done to prevent a looming state of emergency. It is not enough to say that we aren't prepared.
What solutions would you proffer?
Do let us know in the comments section.