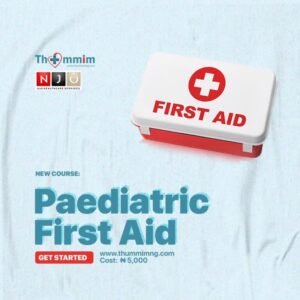 There are some distinct differences that first aiders need to know about when performing first aid on babies or children that differ from the techniques used on adults –for example, if a child is choking or needs CPR.
This Paediatric First Aid Course is the perfect course for anyone who works with children or babies as part of their job. Our training provides visual demonstrations showing how to perform the Primary Survey steps D-R-A-B on children/babies.
This course will cover the following:
Allergic reaction
Asthma
Bites and stings
Burns and scalds
Child and baby resuscitation (CPR)
Childhood conditions
Choking baby & Child
Foreign objects
Heat and cold extremes
Managing an emergency
Poisons and what to do if someone has been poisoned
Role of the first aider (including knowledge of health and safety regulations)
Seizures/Shock
Unresponsive baby
For other related medical emergency courses like AHA Basic Life Support (BLS), Advanced Cardiac Life Support (ACLS) and Pediatric Advanced Life Support (PALS) kindly send an email to – njogroups@yahoo.com
See you inside
Good Luck!
Paediatric FirstAid Course Manual & Slide

Kindly download and read

Paediatric FirstAid Course Video Presentation

Watch video 1 & 2

Paediatric FirstAid Course Practical Video

Watch video 1 - 19

Paediatric FirstAid Course Final Exam

Answer All Obj Questions