Are you a Community Pharmacist?
We want to hear from you!
Or are you a Radiation Oncologist?
Please fill this survey
Learn
Learn online at your comfort and your own pace with quality courses and webinars. All courses are rigorously prepared and are accredited by the relevant statutory body(s).



TOP COURSE CATEGORIES

Infectious Diseases

Public Health

Internal Medicine

Psychiatry

 
Collaborate
Network with other healthcare professionals and build amazing professional relationships.



TOP INSTRUCTORS

Dr. Adeola Fowotade

Dr. Jokotade Adeleye
Contribute
Deliver impeccable value while making money by uploading healthcare-related courses.



COURSE FACTIONS

Medical Students

Medical Professionals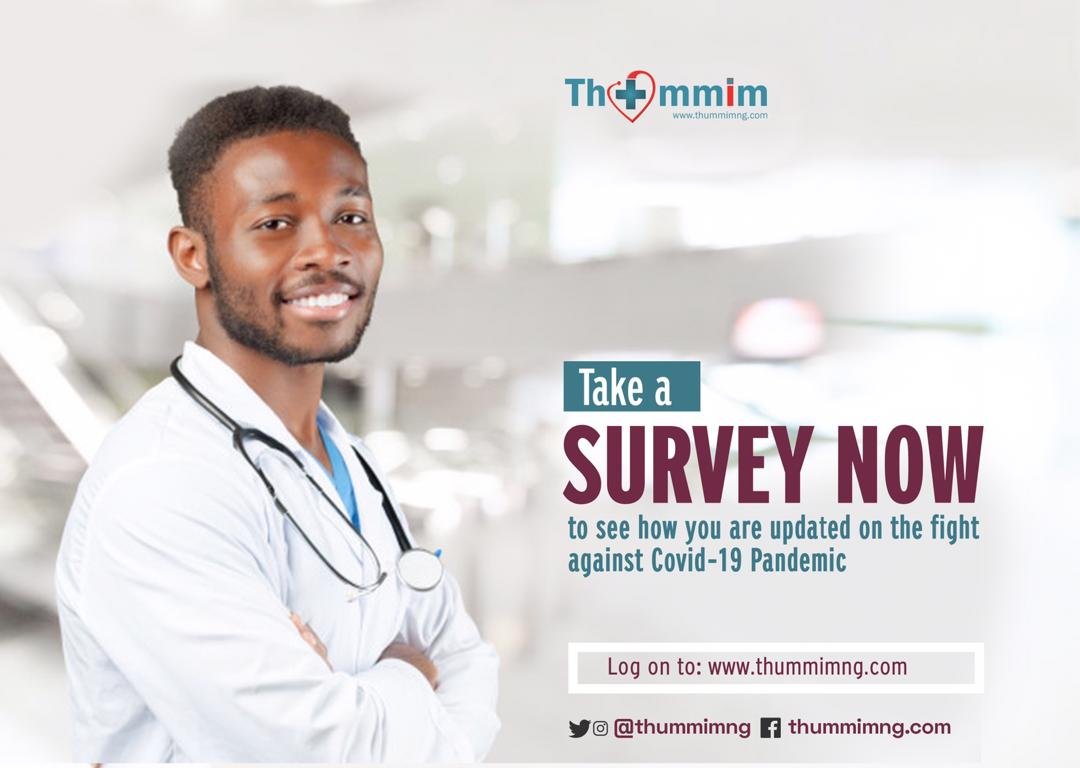 Do you want to conduct a targeted survey in the healthcare space in Nigeria? Or do some market research? Then ThummimNG Surveys is your best bet. With over 10,000 healthcare professionals as subscribers and over 53 medical specialties. We can help you make better decisions and gain the required data you need. Reach out to us today.
NEW: Sales Masterclass For Community Pharmacy Setting
ThummimNG presents a masterclass course for sales with Mr. Akinniyi Akinbiyi AJE. Enroll now
NGN 8500
Learn How to Create and Edit Videos Like A Pro
Join one of our highly-rated instructors, Dr. Ifunanya as she dives into the details of creating high-quality and professional videos as well as edit them.
NGN 30000
Trending: Research guide for medical and nursing undergraduates: A step by step training
Join one of our highly-rated instructors, Dr. Ifunanya as she breaks down the intricasies of medical research.  
NGN 3500
New: Basic And Applied Pharmacokinetics
This course which simplifies basic pharmacokinetics starts with an introduction of pharmacokinetics.
NGN 2,500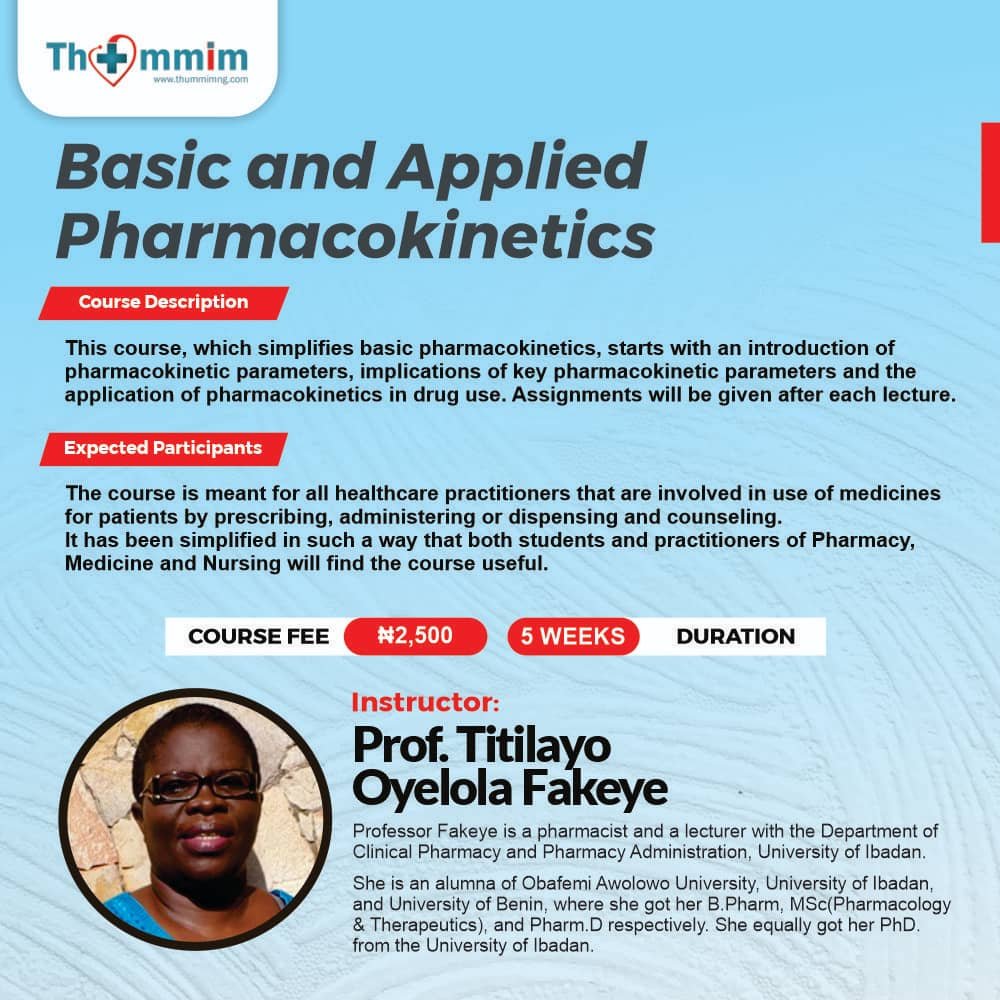 Introduction to Social Media for Healthcare Professionals and Students
The social media space as it pertains to health can be a slippery slope. Enrol in this course to learn how to practically navigate this innovative space.  
NGN 3500
Introduction to Human Resource (HR) Management for Healthcare Organizations
Dive into this robust introduction to HRM for healthcare organizations by one of our seasoned instructors — Elizabeth Nyah.
NGN 7500
Introduction to data science
Don't miss out on this in-depth exploration of data science
NGN 17500
Biostatistics in Research
Get started in biostatistics in research, methodologies and concepts as explained by our industry-leading instructor, Oyindamola Yusuf.
NGN 7500
Basic First Aid
At any moment, you or someone around you could experience an injury or illness. Using basic first aid, you may be able to stop a minor mishap from getting worse.
NGN 5000
Sponsored Courses
Locate your organization and join the course.
NANNM
NANNM: Microsoft PowerPoint & Excel, Data Analytics For Nurses
ARD
ARD Microsoft PowerPoint & Excel; Data Analytics For Doctors
FOR NURSES/MIDWIVES
Infection Control
— Rev. Dr. Daniel
In-depth training on understanding and control of infectious diseases for Nurses & Midwives
FOR DOCTORS
Pathways to Medical Practice in the UK
— DiffDov
Join our instructors in the most insightful and engaging discussion on how to get started with practicing medicine in the UK.
Exclusive: Basic & Advanced Airway Management & Emergency Oxygen Administration
Enjoy exclusive offer for 3-in-1 course on airway management and emergency oxygen administration by our partners — NJO
NGN 10,500
IELTS Training
Get started with IELTS training on Thummim NG
NGN 15000
Understanding COVID-19: Frequently Asked Questions
With the declaration of COVID-19 as a pandemic by the World Health Organization (WHO), we collated answers to some of the pressing questions from our top-tier medical professionals.
Medical practice in Nigeria is a bitter-sweet experience, most of it being bitter. The sweet part is accounted for only by the fact that after all...
read more